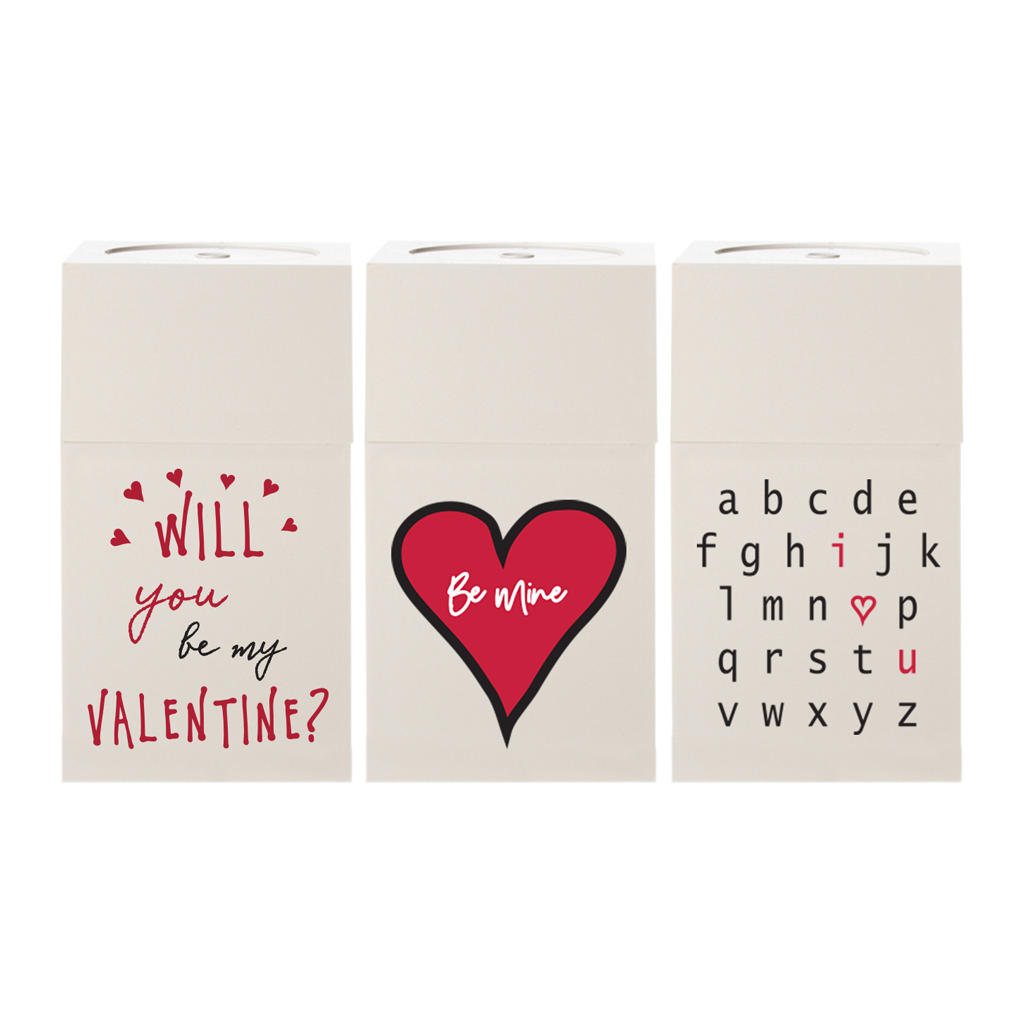 Valentines White Gift Boxes
Free Shipping on this item!
Product Details
This set of three opaque white boxes will hold the surprise gift for the person you love. Fill each of them with your own special gift -- from candy to jewelry -- and make this Valentines Day one to remember. These durable boxes will be kept as a reminder of your special day.
Features
Three square, friction-fit gift opaque white boxes
Each box measures 2-5/16" x 2-5/16" x 4-3/16"
Made from BPA-free, food safe polystyrene
Designed and manufactured in Northern California
Weights and Measures
Packaging
Qty
Width
Length
Depth
Weight
Product
1
2.3 in
2.3 in
4.2 in
1.86 oz
58 mm
58 mm
107 mm
52.7 gm
Product Capacity for Each Box
Contents
Capacity
M&Ms
7.1 oz.
201.2 grams
Jelly Beans
8.2 oz.
232.4 grams
Sixlets
7 oz.
198.4 grams
Almonds
4.9 oz.
138.9 grams
Cashews
4.9 oz.
138.9 grams
Pistachios
4 oz.
113.3 grams
Share this Product
Product Gallery